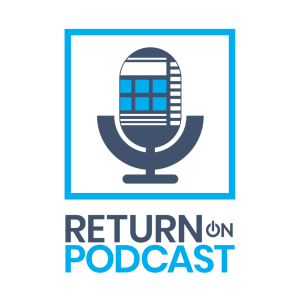 Friday Nov 04, 2022
The TikTok-ification of E-Commerce - Return on Podcast Ep. 28 with Liran Hirschkorn
In this episode of Return on Podcast, Tyler Jefcoat and Liran Hirschkorn talk differentiation, influencer partnerships, and the power of changing your mindset.
After growing and selling an Internet life insurance agency in 2014, Liran Hirschkorn decided to get involved in e-commerce and selling on Amazon. Liran started several ecommerce brands that have sold millions of dollars on Amazon since. Today Liran is widely followed as a thought leader and speaker on marketing and selling on Amazon and is CEO of Incrementum Digital - an Amazon Focused Marketing Agency, and an advisor to 8fig.co which helps brands with supply chain tools and growth capital. He lives in Long Island, New York with his wife and 2 kids.
Liran's contact links:
LinkedIn
Incrementum Digital
Also mentioned in this episode:
Traction - Gino Wickman
Welcome to Return on Podcast, the show where we help e-commerce sellers improve their ROI in business and in life. Hosted by Tyler Jefcoat and in affiliation with Seller Accountant, Return on Podcast aims to leave listeners with new insights and actionable life and business hacks at the end of each episode.
Comments
(0)
To leave or reply to comments, please download free Podbean or