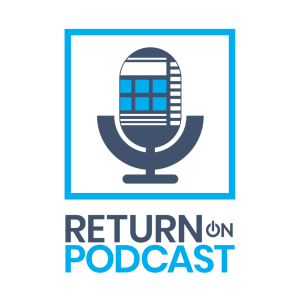 Thursday Oct 27, 2022
What's Working in Amazon Ads? - Return on Podcast Ep. 27 with Keith Hartnett
In this episode of Return on Podcast, Tyler Jefcoat and Keith Hartnett talk about Amazon climate initiatives, A plus content, and living a nomadic lifestyle.
Keith Hartnett is the founder & CEO of Better World Products, an Amazon Marketing & Advertising Agency. He first started selling on Amazon over 6 years ago as a way to fund his travels around the world where he learned the ins and outs of Amazon. He began the switch to an Agency in 2019 and with a small team has worked on almost 1,000 listings and currently manages $100+k/month in ad spend.
Keith's contact links:
LinkedIn
Twitter
Also mentioned in this episode:
Brand Story on Amazon
Welcome to Return on Podcast, the show where we help e-commerce sellers improve their ROI in business and in life. Hosted by Tyler Jefcoat and in affiliation with Seller Accountant, Return on Podcast aims to leave listeners with new insights and actionable life and business hacks at the end of each episode.
Comments
(0)
To leave or reply to comments, please download free Podbean or