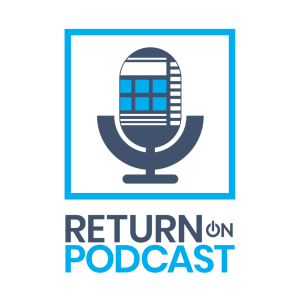 Friday Nov 11, 2022
An Accountant Meeting of the Minds - Return on Podcast Ep. 29 with Brittany Brown
In this episode of Return on Podcast, Tyler Jefcoat and Brittany Brown talk working with agencies, refining in-house processes, and how to hack your productivity.
Brittany Brown is the Founder and CEO of LedgerGurus, a company providing outsourced accounting services to other companies and specializing in the ecommerce space.  She is a CPA and QuickBooks Pro Advisor certified in QuickBooks Online Advanced.  She is the driving force behind her firm's rapid growth and innovation, growing from 2 to over 60 employees in 7 years and establishing LedgerGurus as an industry leader in the ecommerce space.  Her entire work force is home based, operating entirely within the cloud, built on QuickBooks Online ecosystem.
Brittany's contact links:
https://ledgergurus.com/
LinkedIn
Welcome to Return on Podcast, the show where we help e-commerce sellers improve their ROI in business and in life. Hosted by Tyler Jefcoat and in affiliation with Seller Accountant, Return on Podcast aims to leave listeners with new insights and actionable life and business hacks at the end of each episode.
Comments
(0)
To leave or reply to comments, please download free Podbean or