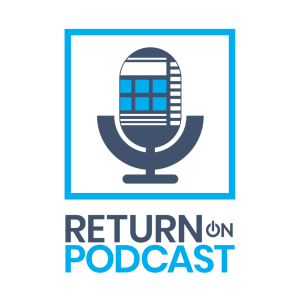 Thursday Sep 07, 2023
Boosting E-Commerce Profits: The Ultimate Guide to Maximizing Profit Time | Return on Podcast Ep. 4
In this video, we're going to be discussing boosting e-commerce profits. We're going to be talking about the different challenges that businesses face when it comes to cash flow, profitability and managing their finances. We're also going to be discussing ways that you can maximize your business's potential by taking advantage of the capital market.
If you're looking to take your e-commerce business to the next level, then this is the video for you! By the end of this video, you'll have everything you need to know to boost your profits and reach your business goals!
Samir's contact links: http://www.highbeam.co
Welcome to Return on Podcast, the show where we help e-commerce sellers improve their ROI in business and in life. Hosted by Tyler Jefcoat and in affiliation with Seller Accountant, Return on Podcast aims to leave listeners with new insights and actionable life and business hacks at the end of each episode.
Interested in learning more?
Check our website at https://www.selleraccountant.com/
Book a Paid Coaching Call with us: https://www.selleraccountant.com/book-a-call/
Set up a FREE DISCOVERY CALL FOR FREE CUSTOM PROPOSAL: https://meetings.salesmate.io/meetings/#/selleraccountant/scheduler/request-proposal
Interested with FREE eBooks and eCourses?
Grab your FREE copy here: https://www.selleraccountant.com/ecommerce-resources/
#amazonseller #podcast #business #selleraccountant #amazonfba #capitalmarket #profitability #businessgrowth #amazonfba
Comments
(0)
To leave or reply to comments, please download free Podbean or