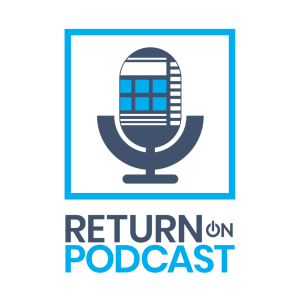 Monday Oct 03, 2022
Inside the Mind of Amazon - Return on Podcast Ep. 24 with Stan Friedlander
In this episode of Return on Podcast, Tyler Jefcoat and Stan Friedlander talk diversification, an "all in, all out" mindset, and idiot-proofing your arguments with Amazon.
Stan was chief merchant/GM of multiple categories for Amazon in both US and Japan for 10+ years, including all apparel, footwear, jewelry, watches, handbags, sunglasses, luggage and costumes. He had full p&l responsibility over first and third-party marketplace sales and expenses for these categories, including all customer experience, marketing, shipping and personnel expenses. His teams ranged in size from 100+ and oversaw revenues of $3.5B+, and was responsible for launching luggage, kids apparel and costume categories for Amazon in the US. He was also a certified bar-raiser interviewer at Amazon, and conducted over 750+ interviews during his tenure, including 150+ while in Japan.
He has operated as an independent consultant since leaving Amazon, advising brands and sellers on their eCommerce strategy and helping with problem resolution. He has clients that range from $1M to $2B+ in annual sales revenue.
Stan's contact links:
friedlanderstan@gmail.com
LinkedIn
Welcome to Return on Podcast, the show where we help e-commerce sellers improve their ROI in business and in life. Hosted by Tyler Jefcoat and in affiliation with Seller Accountant, Return on Podcast aims to leave listeners with new insights and actionable life and business hacks at the end of each episode.
Comments
(0)
To leave or reply to comments, please download free Podbean or