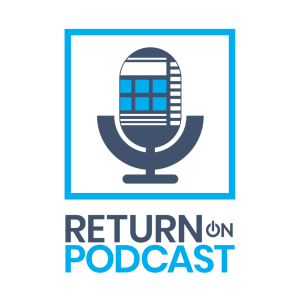 Monday Sep 26, 2022
Position for an Acquisition - Return on Podcast Ep. 23 with Ben Leonard
In this episode of Return on Podcast, Tyler Jefcoat and Ben Leonard talk brand building, positioning your business for a sale, and the "real" football.
Best known as the founder of Beast Gear, Ben Leonard is the classic millennial entrepreneur. He built a business on a laptop, in a cupboard, in his spare time. The difference? Ben grew an international 7-figure business and successfully exited after 3 years; the business holy grail. Ben is Ecom Broker's brand ambassador and digital marketer. Ben is busy building the network, creating relationships and banging the drum! In addition to Ecom Brokers, Ben is busy building brands, and helping others follow in his footsteps with his consultancy, courses and mentorship programme.
Ben's contact links:
https://www.ecombrokers.co.uk/
LinkedIn
Also mentioned in this episode:
Atomic Habits - James Clear
Welcome to Return on Podcast, the show where we help e-commerce sellers improve their ROI in business and in life. Hosted by Tyler Jefcoat and in affiliation with Seller Accountant, Return on Podcast aims to leave listeners with new insights and actionable life and business hacks at the end of each episode.
Comments
(0)
To leave or reply to comments, please download free Podbean or