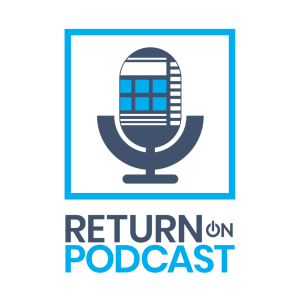 Thursday Jul 27, 2023
Power of Data Automations and Ecommerce Hacks - Return on Podcast Season 2 | Episode 1
In this first episode of Return on Podcast Season 2, we'll be exploring the power of data automation and ecommerce hacks.
Data automation is a hot topic these days, and for good reason. By automating simple tasks and saving your time, data automation can help you grow your business. In this episode, we'll be discussing some of the benefits of data automation and how you can use it to your advantage.
Then, we'll be taking a look at ecommerce hacks. By using ecommerce hacks, you can increase your web traffic and conversions. We'll be discussing some of the most popular ecommerce hacks and how you can use them to grow your business.
Will's contact links: https://dataautomation.com/
Also mentioned in this episode: https://sellerlabs.com/
Welcome to Return on Podcast, the show where we help e-commerce sellers improve their ROI in business and in life. Hosted by Tyler Jefcoat and in affiliation with Seller Accountant, Return on Podcast aims to leave listeners with new insights and actionable life and business hacks at the end of each episode.
Remember to like, share, and leave your thoughts in the comments section. Your feedback and engagement help us bring you more insightful content. Together, let's embark on a transformational journey towards achieving extraordinary success.
Interested in learning more? Check our website at https://www.selleraccountant.com/
Book a Paid Coaching Call with us: 
https://www.selleraccountant.com/book-a-call/
Set up a FREE DISCOVERY CALL FOR FREE CUSTOM PROPOSAL:
https://meetings.salesmate.io/meetings/#/selleraccountant/scheduler/request-proposal
Interested with FREE eBooks and eCourses? Grab your FREE copy here: 
https://www.selleraccountant.com/ecommerce-resources/
#amazonseller #podcast #business #selleraccountant #amazonfba #dataautomation
Comments
(0)
To leave or reply to comments, please download free Podbean or