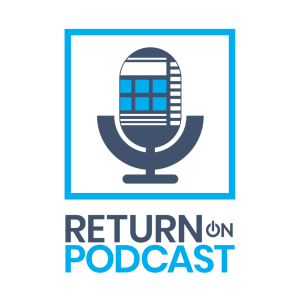 Friday Nov 18, 2022
Surviving Amazon's Wild West - Return on Podcast Ep. 30 with Sami Mubasher
In this episode of Return on Podcast, Tyler Jefcoat and Sami Mubasher discuss starting a family business on Amazon, finding a niche you're passionate about, and video game economies.
Sami Mubasher is an e-commerce veteran of 13 years who owns multiple brands. His most recent product endeavour is "Clean Green Golf Balls" (Cleangreengolfballs.com) where his company recycles played golf balls and delivers them to the end consumer. Outside of his business he organizes ecommerce meetups where he helps to teach new and intermediate sellers, and dispel bad seller information.
Sami's contact links:
Clean Green Golf Balls
Also mentioned in this episode: https://cleangreengolfballs.com/blogs/news/used-recycled-golf-balls-at-walmart
Welcome to Return on Podcast, the show where we help e-commerce sellers improve their ROI in business and in life. Hosted by Tyler Jefcoat and in affiliation with Seller Accountant, Return on Podcast aims to leave listeners with new insights and actionable life and business hacks at the end of each episode.
Comments
(0)
To leave or reply to comments, please download free Podbean or